Original concept and score:

Leticia Cordero Mote, Engelbert Ortega and Yessica Díaz.

Premiered at:

Festival ¿Cómo encender un fósforo?, Salón de la danza in Mexico| May 19, 2018

Photo credit:

Museo Universitario del Chopo, UNAM.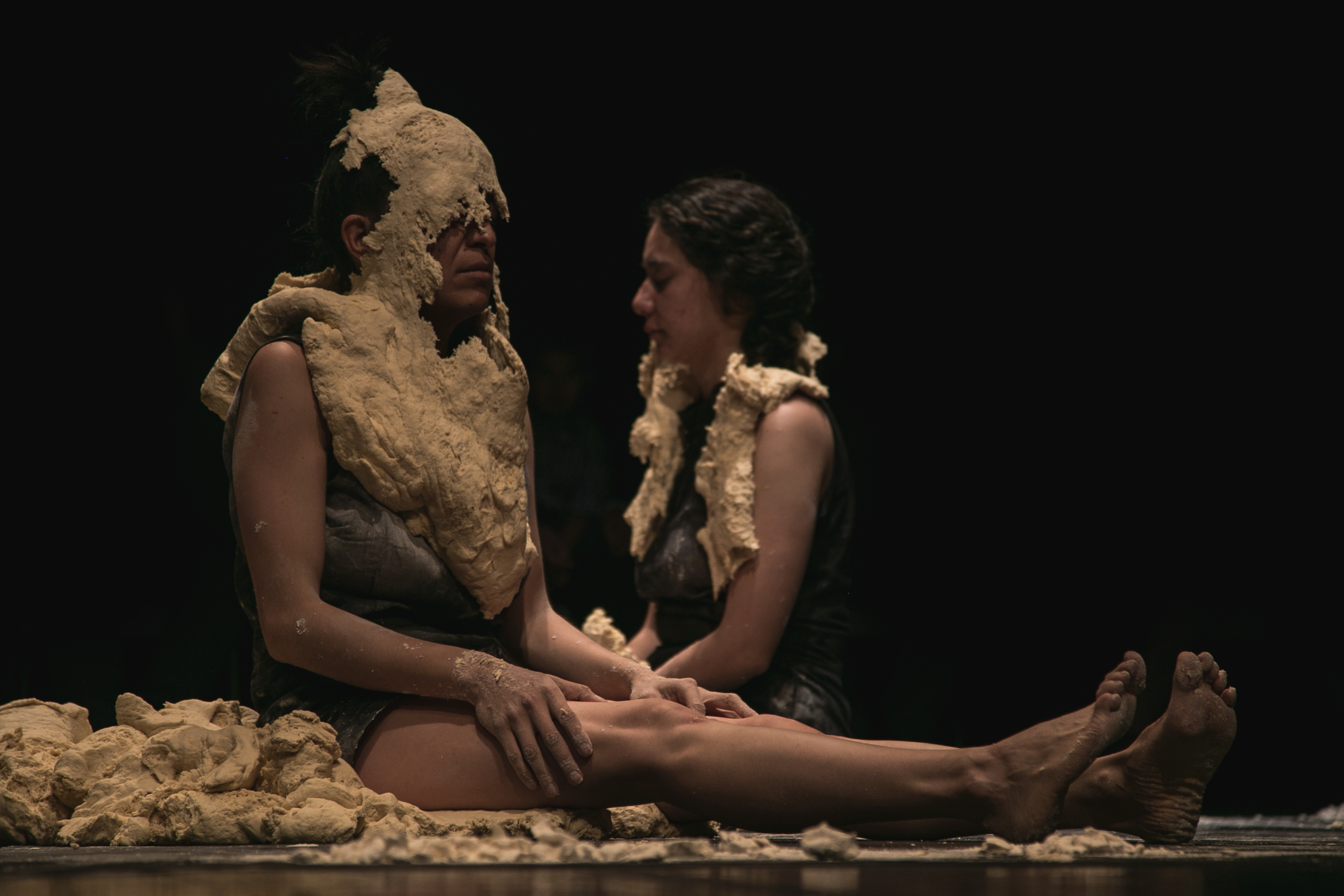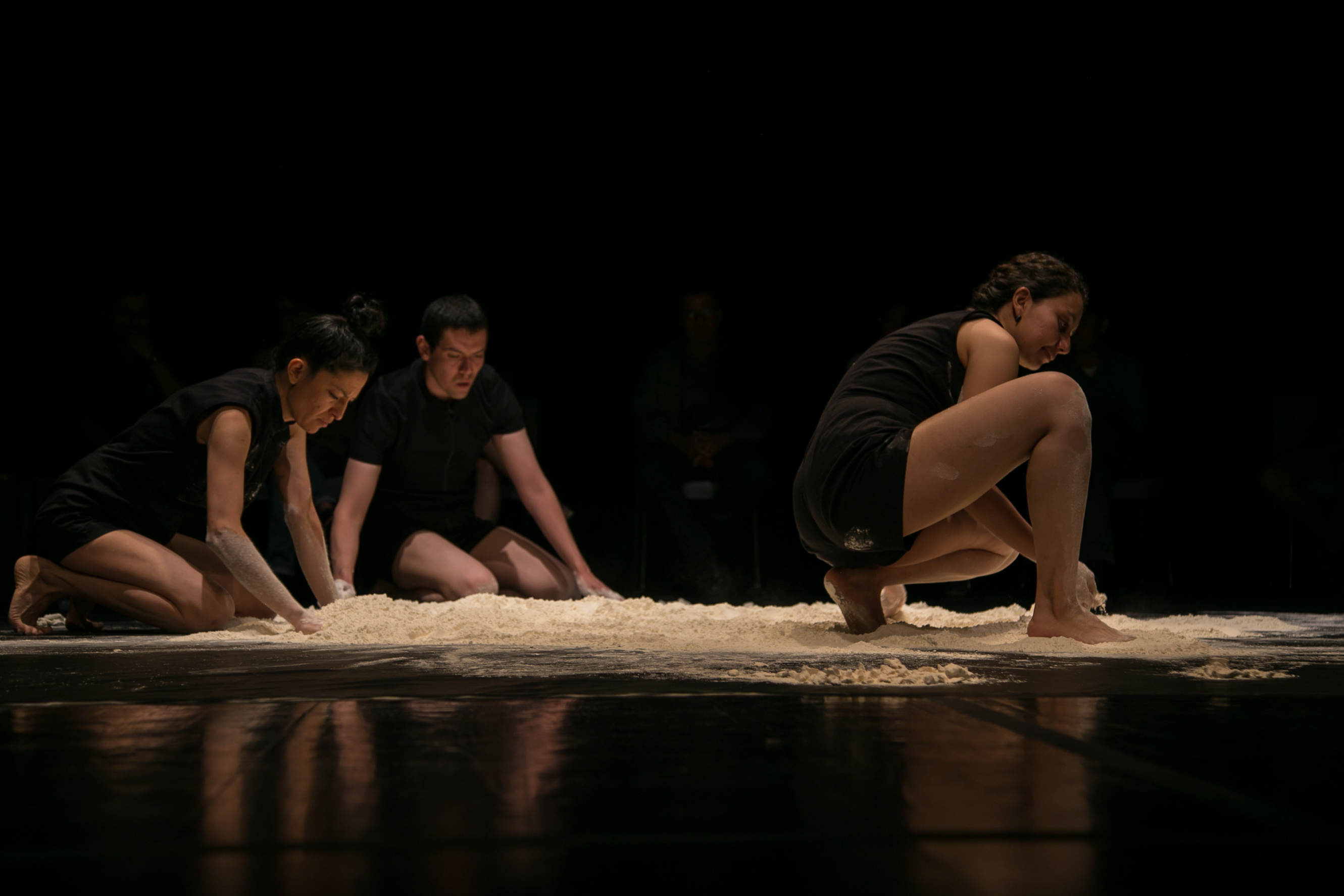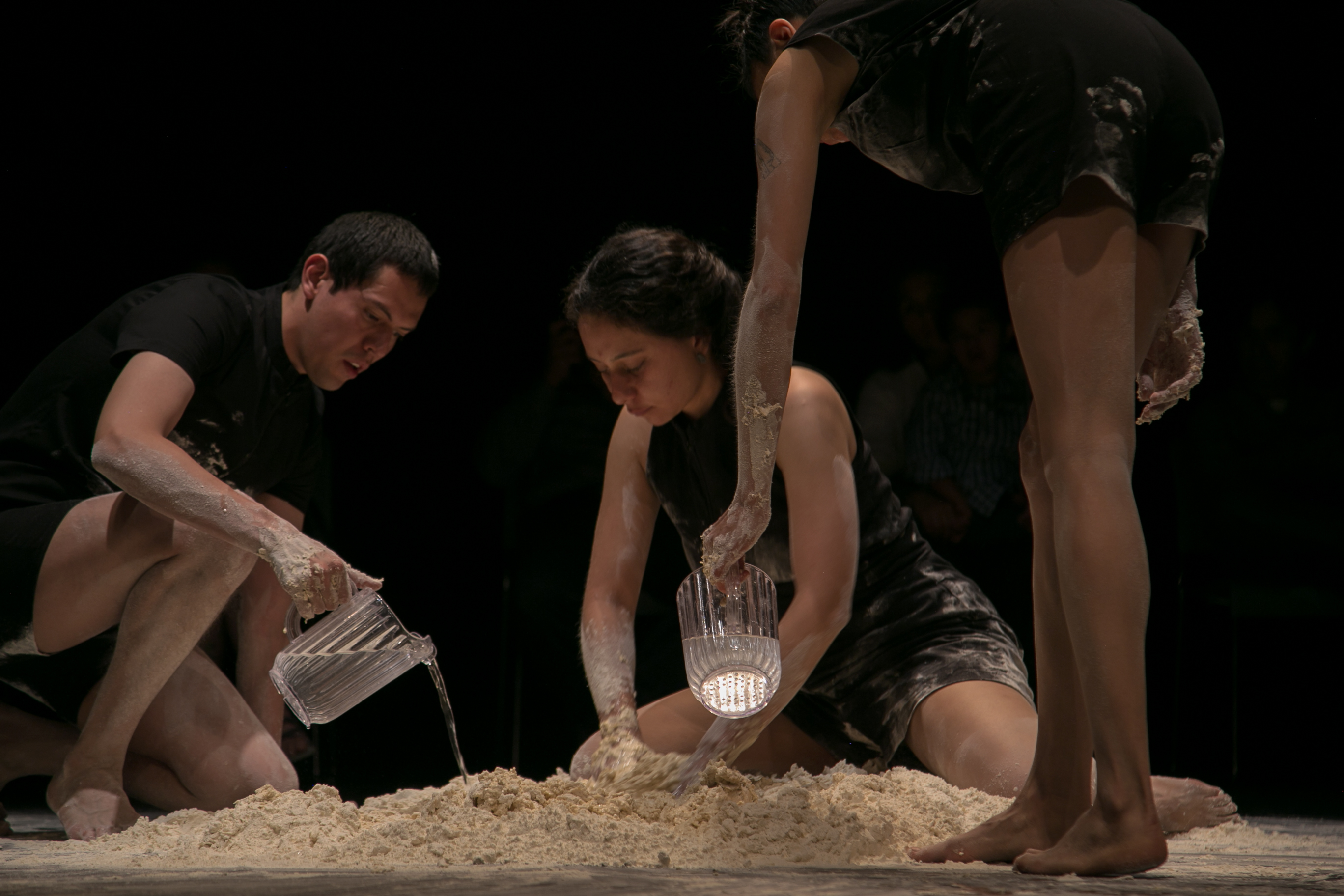 Practice that explores the materiality of bodies through a process of kneading, which makes them visible in constant transformation. An exercise of presence through action.